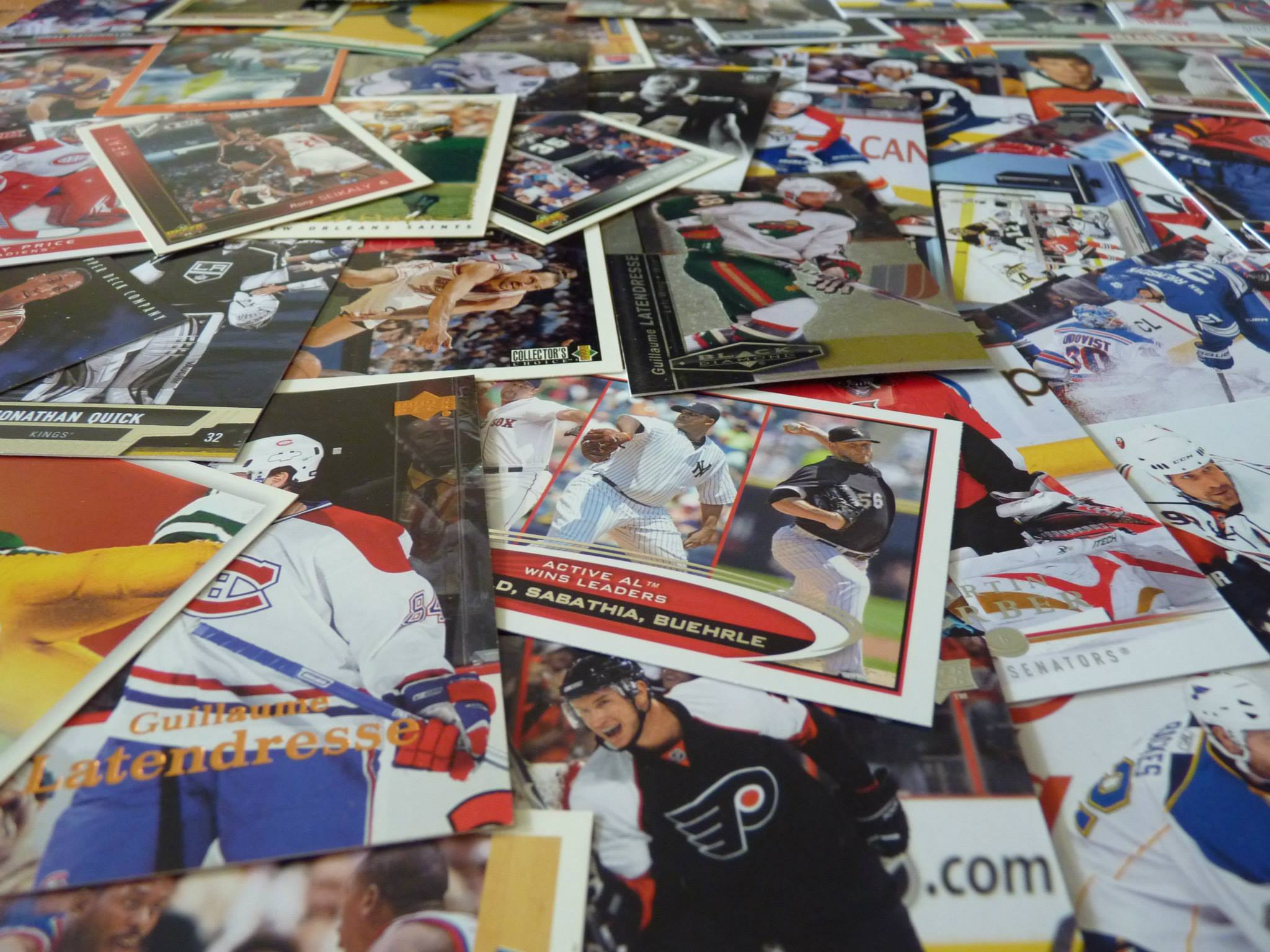 Bonjour chers lecteurs,
Nous allons vous présenter régulièrement l'un d'entre vous. Celui-ci aura la parole dans cette interview. Aujourd'hui, c'est au tour de Christophe de nous parler des cartes!
Dear readers,
Frequently we'll present you a collector like you. He will speak about hobby in this interview. Today, it's Christophe speaking about cards!
-Bonjour, peux-tu te présenter aux lecteurs? Hello, could you introduce yourself?
Bonjour, je m'appelle Christophe, j'ai 42 ans .Après avoir navigué de par le monde, j'ai posé mon sac à La Réunion. J'emmène mes passagers voir les dauphins et les baleines (durant l'hiver austral).
Hello, my name is Christophe, i'm 42. After sailing all around the word, i'm based in la Réunion. I take my passagers to see dolphins and whales (during the southern winter).
-Depuis quand collectionnes-tu et comment es-tu tombé dans le hobby? How long are you collecting? How do you start collecting?
Ça se passe en deux temps, tout d'abord courant 93 lorsque j'ai découvert ce hobby par l'intermédiaire du magazine Sport Action Basket. Ce fut intensif jusqu'à ce que je quitte Rennes en 1997 .Ce qui ne m'empêchait pas d'acheter des packs lors de mes passages à Paris ou de mes voyages aux USA lors des années suivantes. Cela fait à peine un an que je m'y suis remis plus sérieusement (selon mon petit budget) grâce à un très grand collectionneur qui habite ici, à La Réunion.
It goes in two steps, first running 93 when I discovered this hobby through the magazine Sport Action Basket. It was intensive until I left Rennes in 1997. This did not prevent me from buying packs during my visits to Paris or my trips to the USA in the following years. It's only been a year since I got back into it more seriously (according to my small budget) thanks to a very large collector who lives here in Reunion Island.
-Te souviens-tu de ta toute première carte? Laquelle était-ce? Do you remember your first card? Which one was it?
De ma première carte, non, c'est trop loin mais de l'une de mes première box. C'est la 1996-97 Topps Stars, achetée dans un magasin de carte situé face au Madison Square Garden en décembre 1996. Ce magasin n'existait plus en Avril 2008.Collection que je cherche à finir d'ailleur….
The fist card, no, it's too old but i can remember one of my first boxes. It was the 1996-97 Topps Stars, bought in a card shop baes in front of the Madison Square Garden in decembre of 1996. This store is no more available since April 2008. I try to finish this collection by the way…
-Quels sports, quelles cartes et/ou collections recherches-tu? What kind of sports, what kind of cards or collections are you looking for?
Je ne fais que la NBA, mon équipe est Chicago et en particulier Pippen. Je fais aussi accessoirement les membres de la Dream Team et la liste des 50 meilleurs joueurs en 1996 pour les 50 ans de la NBA.
I'm only collecting NBA cards. My team in Chicago, specially Pippen. Additionally, I'm also looking for Dream Team members and the list of the 50 best player for the 50 anniversary of the NBA in 1996.
-Quelle est la plus belle carte de ta collection? What's your most beautiful card in your collection?
Celle que je n'ai pas encore…Par contre je vous montre une très belle Pippen, ma première « carte épaisse ». Deux Jordan que j'aime bien dont la Slick Silver qui fut mon premier insert de Jordan et pour finir une RC de Lebron (non refractor) récupéré en achetant seulement trois packs .
The next one i don't have yet…But i can show you a really beautifull Pippen, my first "heavy" card. Two Jordan's i really like including the Silck Silver, which was my first Jordan insert and for finishing, a Lebron RC (no refractor) found in buying only three packs.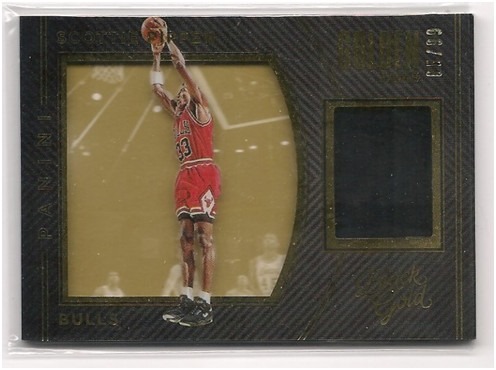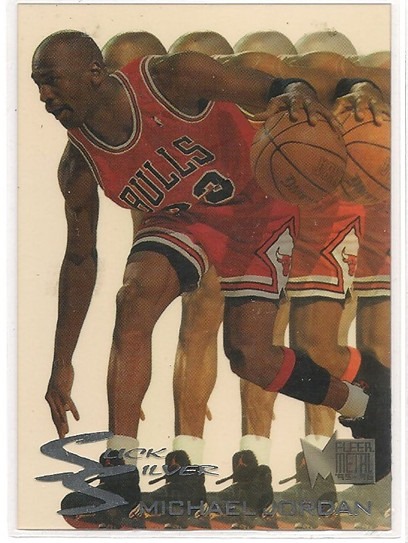 -Quel est ton prochain achat? What's your next purchase?
Je me suis fait plaisir en septembre en achetant des 2018/19 Panini Chronicles Basketball Hobby Box, 2018/19 Panini Court Kings Basketball Hobby Box plus des blaster box ainsi que une boite de 2018/19 Panini Spectra Basketball Hobby Box. J'ai pu faire pas mal de deal mais maintenant je vais freiner un peu .Peu d'achats mais de belles cartes avec des particuliers.. Là,je me concentre pour récupérer toutes les BULLS en Chronicles.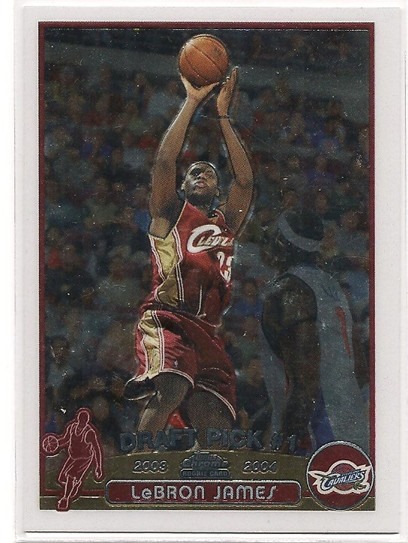 I'd enjoyed in september in buying 2018/19 Panini Chronicles Basketball Hobby Box, 2018/19 Panini Court Kings Basketball Hobby Box and blaster box ,also a box of 2018/19 Panini Spectra Basketball Hobby Box. I could done lots of deals but now i will take things a bit easier. Actually i'm focusing in finding all the Bulls in Chronicles.
-Quel est ton budget mensuel? What's your monthly budget?
J'essaye de ne pas dépasser 50 euros par mois mais il y a eu des entorses.
I try to not exceed 50 € per month but there was spains.
-Quelle est la carte de tes rêves? What's your dream card?
Une carte de Scottie Pippen maillot rouge, blanche avec un auto on card, numéroté 1/1 et un magnifique patch. Elle doit certainement exister…
A card of Scottie Pippen, red jersey, white with an autograph on card, numbered one of one and a wonderful patch. It could certainly exist.
-Quel(s) conseil(s) donnerais-tu à un débutant? Aurais-tu un bon plan à lui donner? Have you an advice to a beginner? Have you a good hobby plan?
Je ne sais pas si je suis le plus apte mais je dirai de ne pas trop s'éparpiller (ce que je ne fais pas…), choisir une carte ou une collection par coup de cœur et non pas pour la valeur.
I don't know if i am the most able to give advices, but i will say not to be too scattered (which I do not do…), choose a card or a collection by heart and not for the value.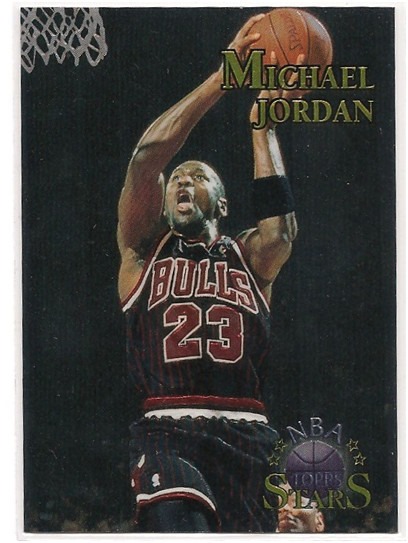 -Quelle est ta vision du hobby actuellement ? As-tu des anecdotes sympas ou non depuis que tu collectionnes ? Que souhaites-tu développer dans ce monde "fermé" en France et en Europe ? What's your actual hobby's vision? Have you got fun facts since you're collecting? What would you want to see growing up in this "closed" world in France and Europe?
Heureusement qu'internet existe actuellement car nos « boutik lontan » me manquaient sur le sol hexagonal. Pouvoir échanger avec les vendeurs et ceux qui venaient acheter. D'ailleurs, petite dédicace à tous ceux que j'ai pu croiser dans le magasin de la place Hoche à Rennes. En janvier 2015, je me trouvais à Chicago, les gars d'un petit magasin de carte hallucinaient de voir un frenchy chez eux. J'en suis ressorti avec du Bulls à l'unité et une boite de Panini Prizm.
Je remercie aussi Phil qui m'a montré son incroyable collection, ici, à La Réunion. C'est un régal pour les yeux.
Hopefully internet actually exist because i miss our "boutik lontan" in France. Be able to share with seller and people coming to buy. By the way, little dedication to all i could meet in the shop based in Place Hoche in Rennes. In january 2015, i was in Chicago, the guies of a little store were crazy to see a frenchy in their shop. I went out with Bulls cards in single purchase and a Panini Prizm box.
I'd like to thank Phil too, who show me his incredible collection, here, in La Réunion. It's a real delight for eyes.
Un grand merci à Christophe Bertho pour avoir répondu à nos questions le 17/11/2019.
A great thank you to Christophe Bertho for answering in 2019/11/17.
N'hésitez pas à partager cet article et à le commenter pour donner votre avis. Vous pouvez également vous abonner à nos pages Facebook et Twitter, à la chaîne Youtube de US Sports Fans Cards, mais aussi contribuer en partageant les articles et/ou en filmant vos ouvertures de boxes ou vos collections personnelles (contactez-nous pour plus d'information). US Sports Fans Cards n'existe que grâce à ses contributeurs, on compte sur vous pour faire vivre notre passion!
You can share and comment this article for knowing your feelings. You can follow us on Facebook, Twitter and Youtube. You can also contribute in sharing articles, filming cards and open boxes (contact us for more informations). US Sports Fans Cards only exist with your contributions, we're relying on you to make our passion living!