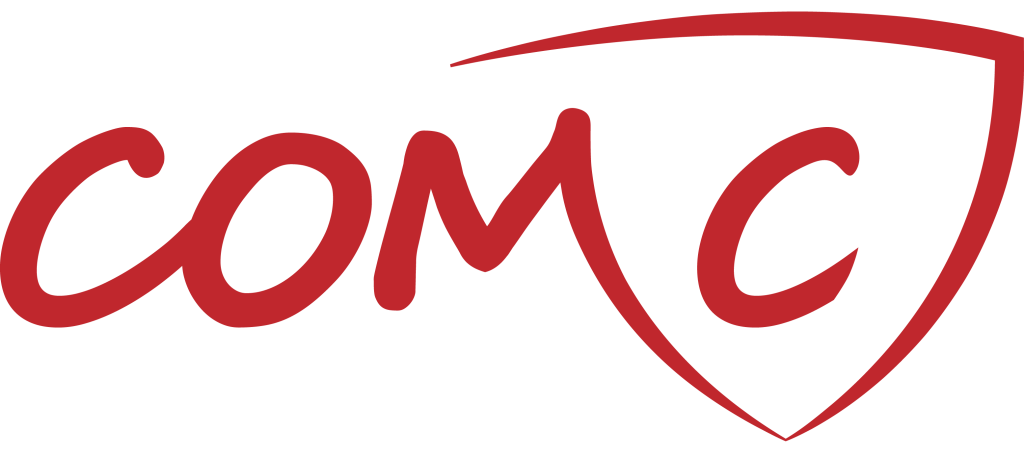 Après avoir testé une pure mail box comme Shipmycards.com, testons maintenant le site le plus connu et un des plus gros sur le marché de l'achat/vente de carte.
After testing a pure mail box like Shipmycards.com, let's now test the best-known site and one of the biggest in the card buying / selling market.
ComC de son vrai nom « Check Out My Cards » est un site qui permet de gérer ses achats, ses ventes, ses enchères et sa mail box. Ce site est basé aux USA et met en vente environ 21 millions de cartes en tout genre (pas uniquement de sports). Que vous recherchez du sport, de la série, des films ou pleins d'autres domaines, tout sera disponible sur le site.
ComC its real name "Check Out My Cards" is a site that manages its purchases, sales, bids and mail box. This site is based in the USA and sells about 21 million cards of all kinds (not only sports). Whether you're looking for sports, movies or lots of other stuff, everything will be available on the site.
Sur ce site, il est important de créer un compte pour avoir accès à toutes les fonctionnalités. La principale restera l'achat de carte. Pour cela on utilise la barre de recherche pour retrouver les joueurs ou collections qui vous intéresse. Attention, la recherche est sensible et si vous faites une faute d'orthographe cela ne fonctionnera pas. Vous pouvez également rechercher par Marque, sports ou équipe. Exemple de recherche : « Dodgers », « Panini », « Lebron James Cavaliers »…
On this site, it is important to create an account to have access to all features. The main one will remain the card purchase. For this we use the search bar to find the players or collections that interests you. Be careful, the search is sensitive and if you make a misspelling it will not work. You can also search by Brand, Sports or Team. Search example: "Dodgers", "Panini", "Lebron James Cavaliers"…

Une fois sur la carte souhaitée, vous allez pouvoir faire soit une offre, soit un achat immédiat au prix. Pour les offres, elles sont envoyées au vendeur qui peut soit accepter, soit refuser ou lancer une contre-offre.
Once on the desired card, you will be able to make either an offer or an immediate purchase at the price. For offers, they are sent to the seller who can either accept, refuse or launch a counter-offer.

Attention pour pouvoir faire des offres, il faut approvisionner votre compte. Les offres ne sont autorisées que dans la limite des fonds présents dans votre compte. Une fois l'achat terminé, la carte se met dans votre inventaire. Après, vous pouvez attendre ou vous la faire livrer.
Attention to be able to make offers, it is necessary to supply your account. Offers are only allowed within the limit of funds in your account. Once the purchase is complete, the card goes into your inventory. After, you can wait or have it delivered.

Concernant la mail box, le principe est le même que pour toutes. Sur le site on vous donne une adresse avec votre pseudo et vous vous faites livrer chez eux. Attention, les frais de ComC sont assez élevés et il est donc conseillé de l'éviter si vous ne souhaitez que l'utiliser en Mail Box simple. Par contre si vous souhaitez revendre vos cartes sur le site, vous n'aurez pas le choix. Pour cette partie, l'envoi de vos cartes avant mise en vente est obligatoire (avec frais). Vous pourrez gérer le prix, le prix le plus bas pour négocier les offres, des périodes de promotion…
Regarding the mail box, the principle is the same as for all. On the site you are given an address with your username and you are delivered at home. Be careful, the costs of ComC are quite high and it is therefore advisable to avoid it if you only want to use it in simple Mail Box. By cons if you want to resell your cards on the site, you will have no choice. For this part, sending your cards before going on sale is mandatory (with fees). You will be able to manage the price, the lowest price to negotiate the offers, promotion periods …
Le site vous proposera toute une série de statistiques bien pratique pour gérer vos mouvements de cartes et vous offre également la possibilité d'obtenir des valeurs théoriques de carte pour vous aider à bien vendre ou acheter. Un service « Beckett » est également proposé mais suspendu pour le moment à cause de la saturation des mouvements de grading. Ce service vous permet de demander à ComC d'estimer la qualité de votre carte avant de l'envoyer chez Beckett pour se faire grader.
The site will offer you a series of handy statistics to manage your card movements and also offers you the possibility to obtain theoretical card values ​​to help you sell or buy. A "Beckett" service is also proposed but suspended for the moment because of the saturation of the grading movements. This service allows you to ask ComC to estimate the quality of your card before sending it to Beckett for grading.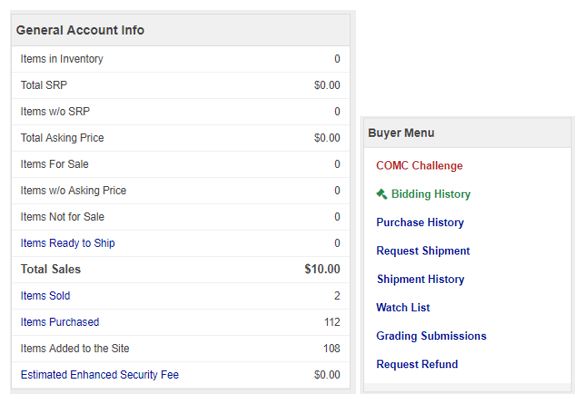 ComC est un site presque indispensable pour tout collectionneur. Il apporte une variété énorme de carte et est très complet dans sa prestation. Vous pouvez si vous le souhaiter tout gérer sur ce site et uniquement ce site. Le seul souci viendrait des tarifs bien plus élevé que la moyenne d'autre site. Cela reste un choix personnel et à voir aussi en fonction de votre volume de carte à gérer.
ComC is an almost essential site for any collector. He brings a huge variety of cards and is very thorough in his performance. You can if you wish to manage everything on this site and only this site. The only concern would come from far higher rates than the average from other site. This remains a personal choice and also to see according to your card volume to manage.

Frais d'envoi pour la France

N'hésitez pas à partager cet article et commenter pour donner votre avis. Abonnez-vous à la chaîne YouTube de US Sports Fans Cards et contribuez en partageant et en filmant vos ouvertures de box ou vos collections personnelles (contactez-nous pour plus d'information).
Feel free to share this article and comment to give your opinion. Subscribe to the US Sports Fans Cards YouTube Channel and contribute by sharing and filming your box openings or personal collections (contact us for more information).
Suivez nous sur