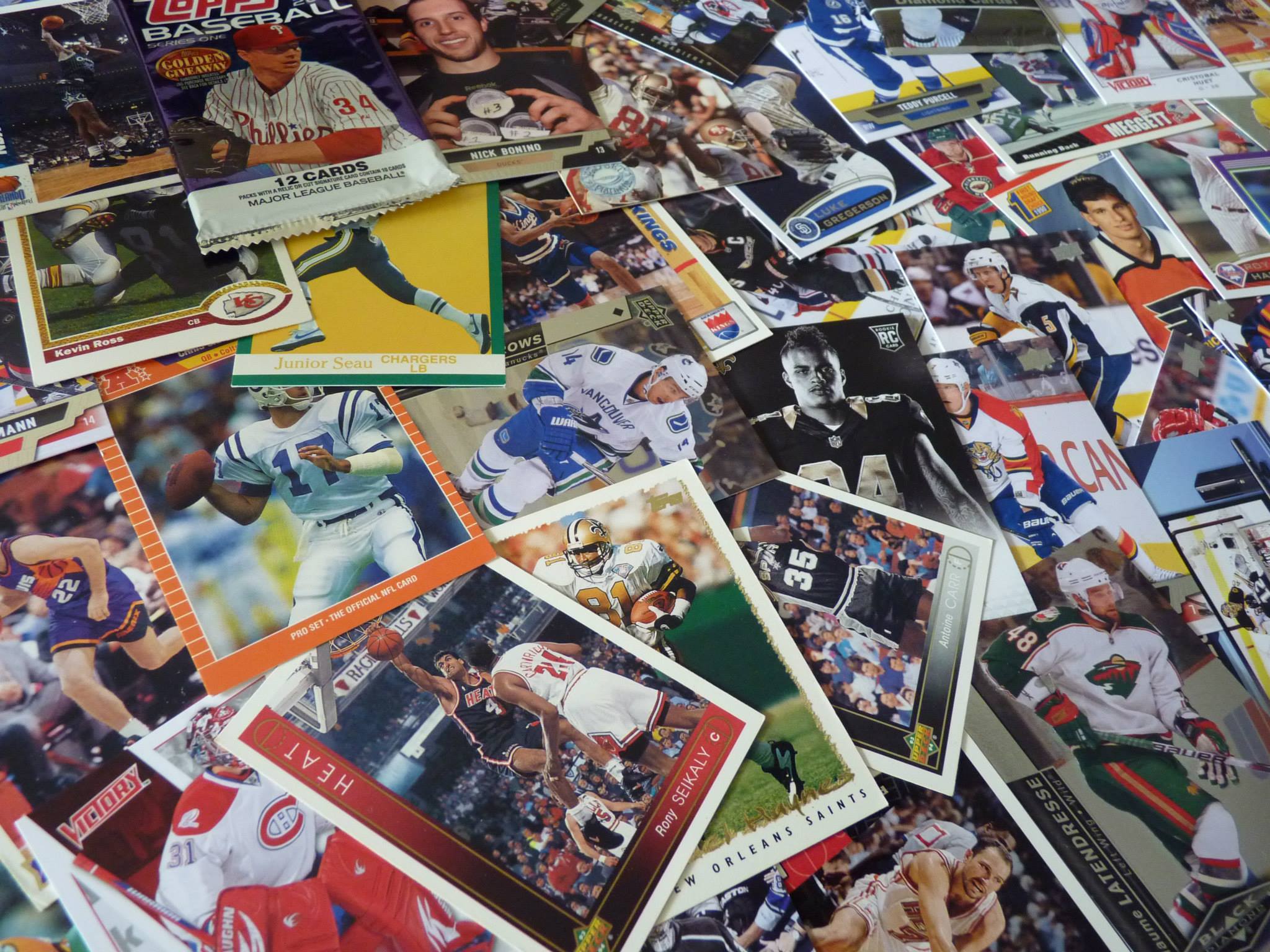 Bonjour à tous,
Aujourd'hui nous allons parler du joueur de baseball Edwin Jackson qui vient de dépasser début mai Octavio Dotel pour le nombre de franchises pour lesquelles un joueur MLB aura joué en carrière professionnelle.
Né en Allemagne, Jackson joue au poste de lanceur. Il fut All-Star en 2009 et remporta en les Word Series en 2011 avec les Cardinals.
Vous trouverez ci-dessous la liste de ces clubs et pour les fans de Jackson quelques cartes sous l'uniforme de celles-ci. Nous vous informons qu'il n'existe pas, à notre connaissance, des cartes de Jackson sous les uniformes des Atlanta Braves (2015), des Miami Marlines (2016) et des Baltimore Orioles (2017). Bonne lecture et n'hésitez pas à réagir en commentant ou en partageant vos cartes de ce joueur!
Hi guies,
Today we're speaking about Edwin Jackson, MLB's player who broke a baseball record in the beginning of may. He became the first player ever to play for 14 different teams breaking Octavio Dotel's record.
Born in Germany, Jackson is a pitcher. He was All-Star in 2009 and won in 2011 the World Series with the Cardinals.
You'll find the list of the franchises and some Jackson's cards with this teams. We inform you that there is not Jackson's cards on Atlanta Braves (2015), Miami Marlines (2016) or Baltimore Orioles uniforms. Enjoy and don't forget: you can comment and share your Edwin jackson's cards too!
LOS ANGELES DODGERS (2003-2005)
2003 Fleer Authentix Ticket To The Majors #A-168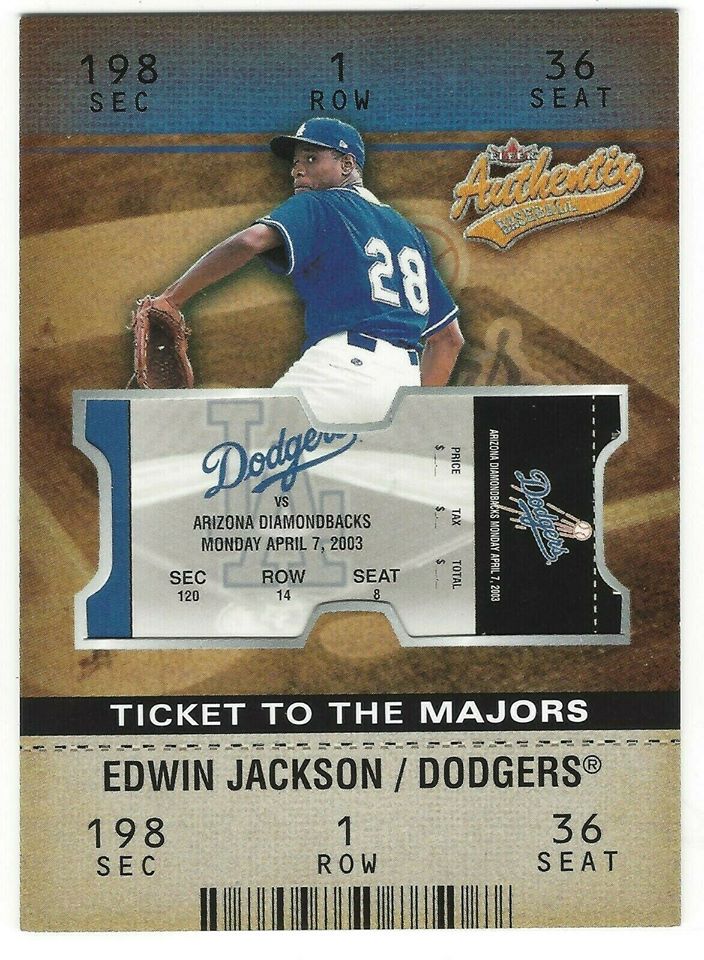 TAMPA BAY RAYS (2006-2008)
2017 Topps Redisciver Stanped Buybacks 2006 #UH35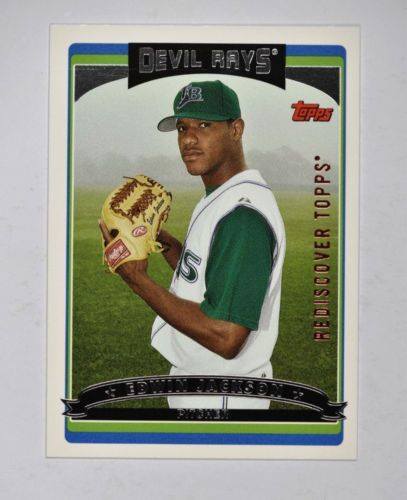 DETROIT TIGERS (2009 and 2019)
2009 Topps Even Worn All-Star Jersey #AST-39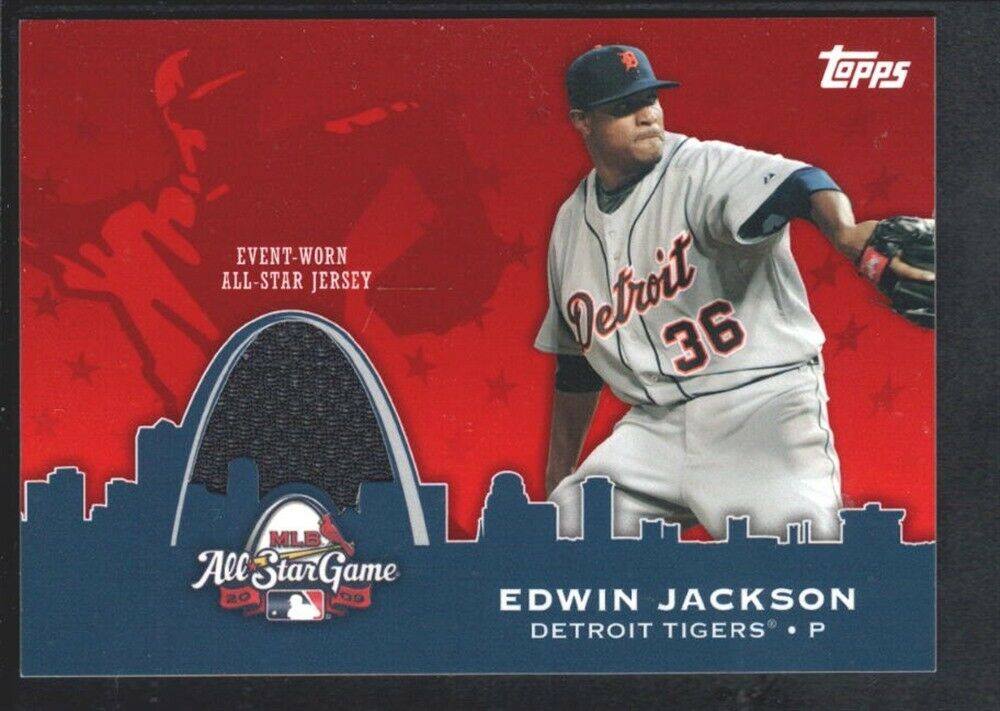 ARIZONA DIAMONDBACKS (2010)
2010 Topps 206 Framed reliques Polar Bear #EJ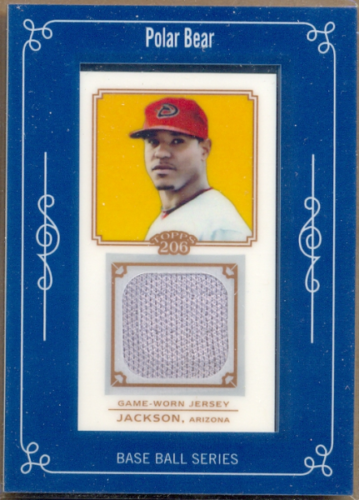 CHICAGO WHITESOX (2010-2011)
2011 ~ Topps #652
SAINT-LOUIS CARDINALS (2011)
2011 Topps Update #US294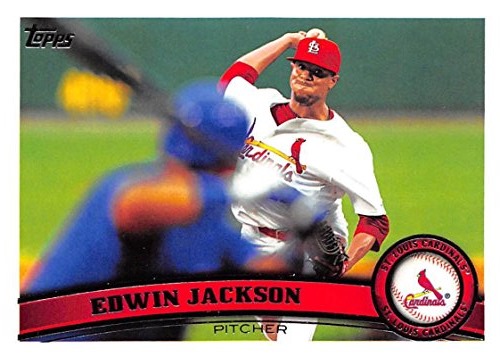 WASHINGTON NATIONALS (2012 puis 2017)
2013 Topps FACTORY SET ORANGE #233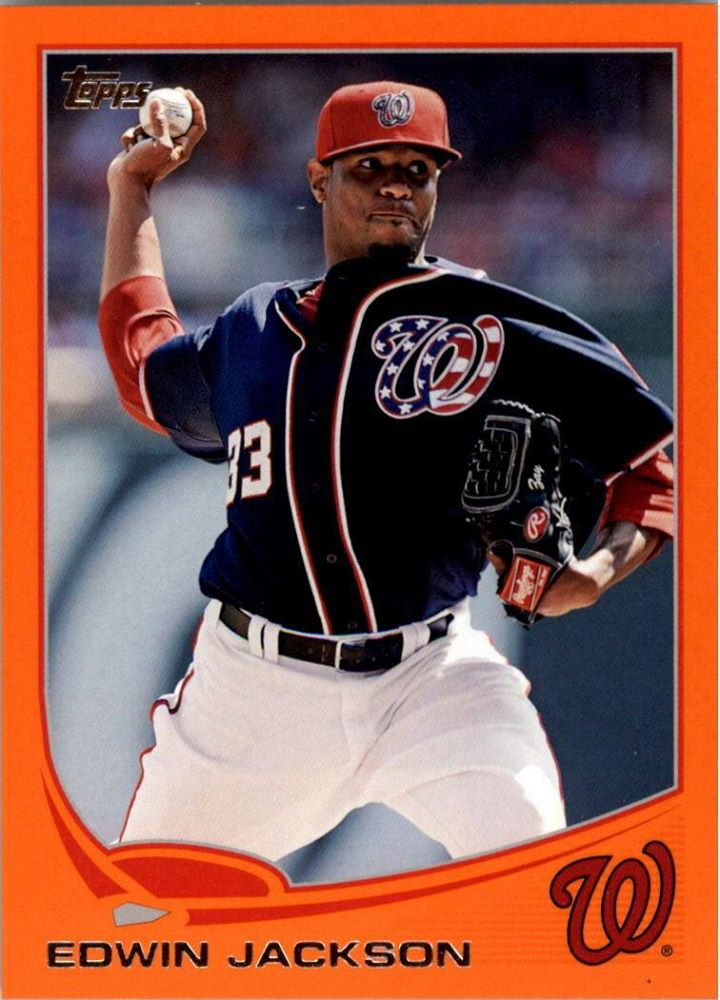 CHICAGO CUBS (2013-2015)
2014 Topps Black 361 Edwin Jackson 8/63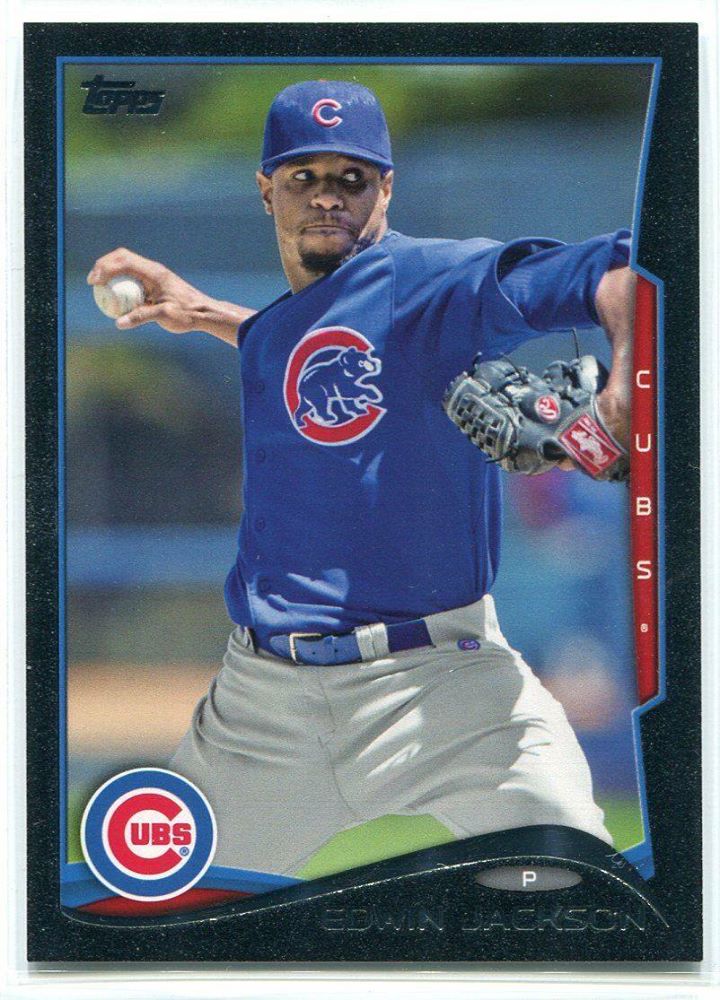 SAN DIEGO PADRES (2016)
2017 Topps Heritage #194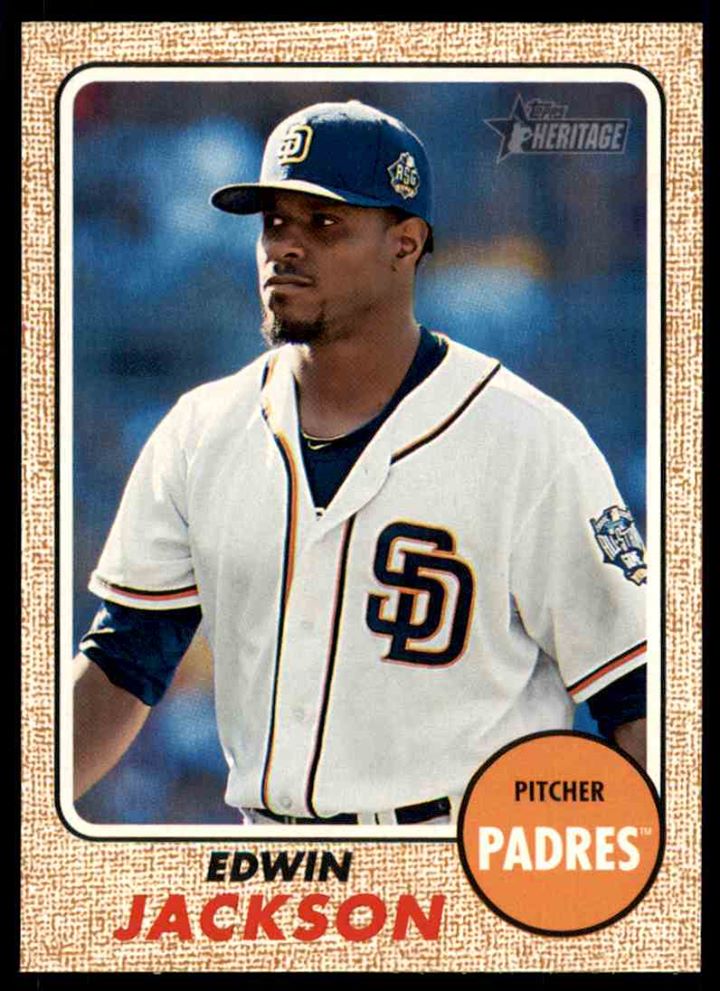 OAKLAND ATHLETICS (A's) (2018)
2018 Topps Now # 366
TORONTO BLUE JAYS (2019)
2019 Topps Now #230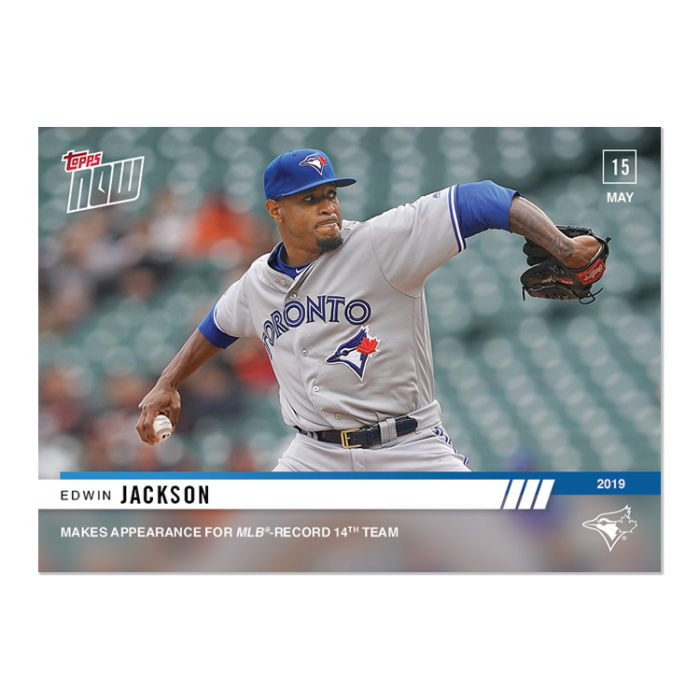 Source:
https://sports.yahoo.com/edwin-jackson-blue-jays-mlb-record-tenure-052327059.html
https://www.mlb.com/player/edwin-jackson-429719
Article réalisé par Brian's Signed Cards and Memorabilia en date du 09/07/2019.
Article wrote by Brian's Signed Cards and Memorabilia on 09/07/2019.
N'hésitez pas à partager cet article et à le commenter pour donner votre avis. Vous pouvez également vous abonner à nos pages Facebook et Twitter, à la chaîne Youtube de US Sports Fans Cards, mais aussi contribuer en partageant les articles et/ou en filmant vos ouvertures de boxes ou vos collections personnelles (contactez-nous pour plus d'information). US Sports Fans Cards n'existe que grâce à ses contributeurs, on compte sur vous pour faire vivre notre passion!
Do not hesitate to share this article and to comment it. You can also follow our Facebook, Twitter and Youtube accounts. You can contribute in sharing our articles/videos, in filming your collections or your open boxes (contact us for more informations). US Sports Fans Cards exist only with the contributions, we're relying on you to make our passion alive!