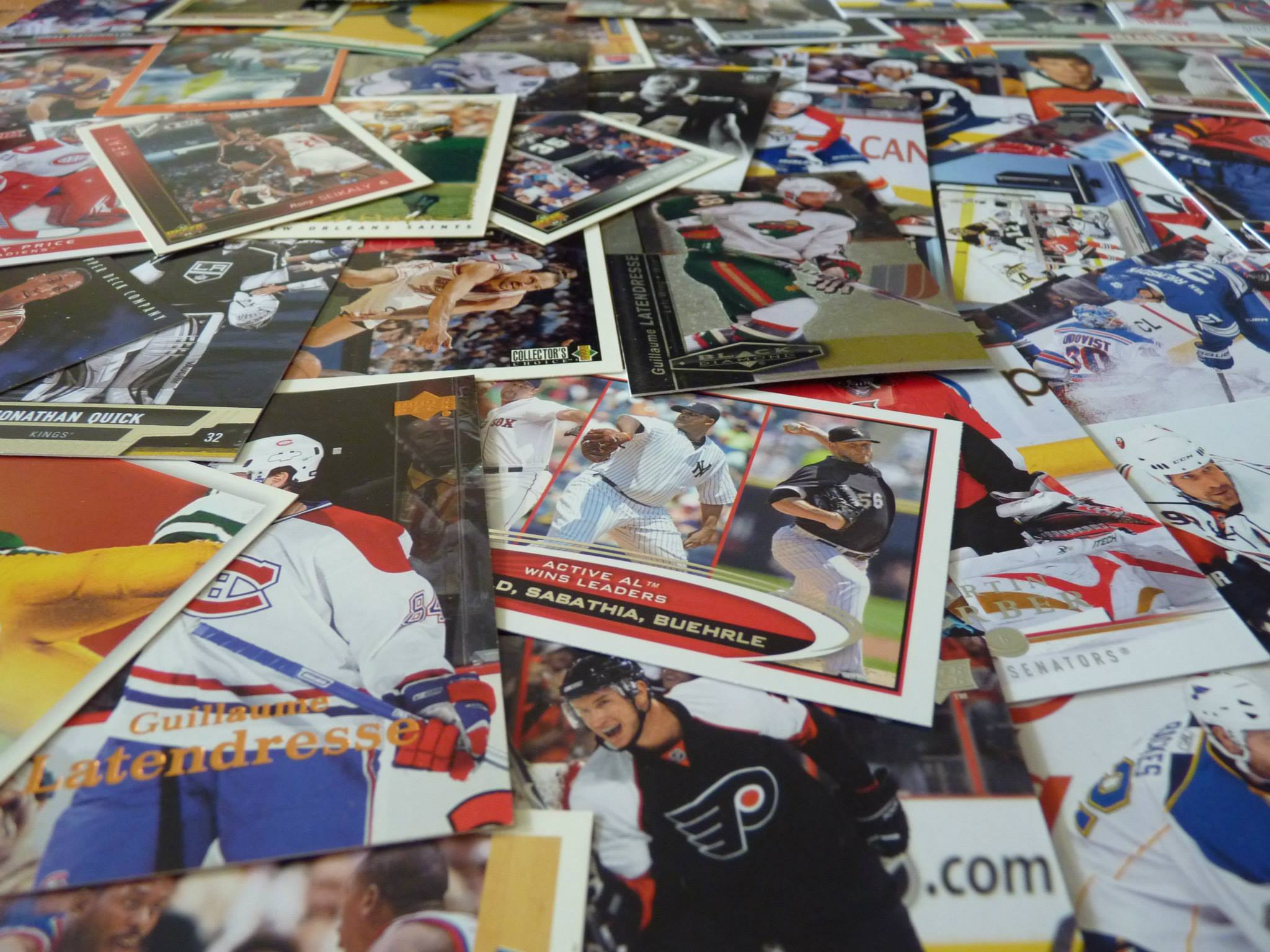 24Bonjour chers lecteurs,
Nous allons vous présenter régulièrement l'un d'entre vous. Celui-ci aura la parole dans cette interview. Aujourd'hui, c'est au tour de Michaël de nous parler des cartes!
Dear readers,
Frequently we'll present you a collector like you. He will speak about hobby in this interview. Today, it's Michaël speaking about cards!
-Bonjour, peux-tu te présenter aux lecteurs? Hello, could you introduce yourself?
Je m'appelle Michaël, je viens d'avoir 40 ans. J'habite à l'est de la Belgique, pas loin de l'Allemagne et des Pays-Bas. Je suis employé administratif dans un Service Public social qui aide les plus démunis.
A la base fan de football : FC Bruges (Belgique) depuis les années 90, Paris-Saint-Germain (depuis 1995 quand Patrice Loko est passé de Nantes au PSG) et l'Inter de Milan (depuis fin des années 90 principalement à cause de Christian Vieri).
My name is Michaël, I'm just 40. I'm living in Belgium, near Germany and Netherlands. I'm a civilian administrator working for helping neediest people.
Originally, I'm a soccer fan : Club Brugge KV (Belgium) since the 90's , Paris-Saint-Germain (since 1995 when Patrice Loko came from Nantes to Paris) and Inter Milan (since the end of the 90's, mainly because of Christian Vieri).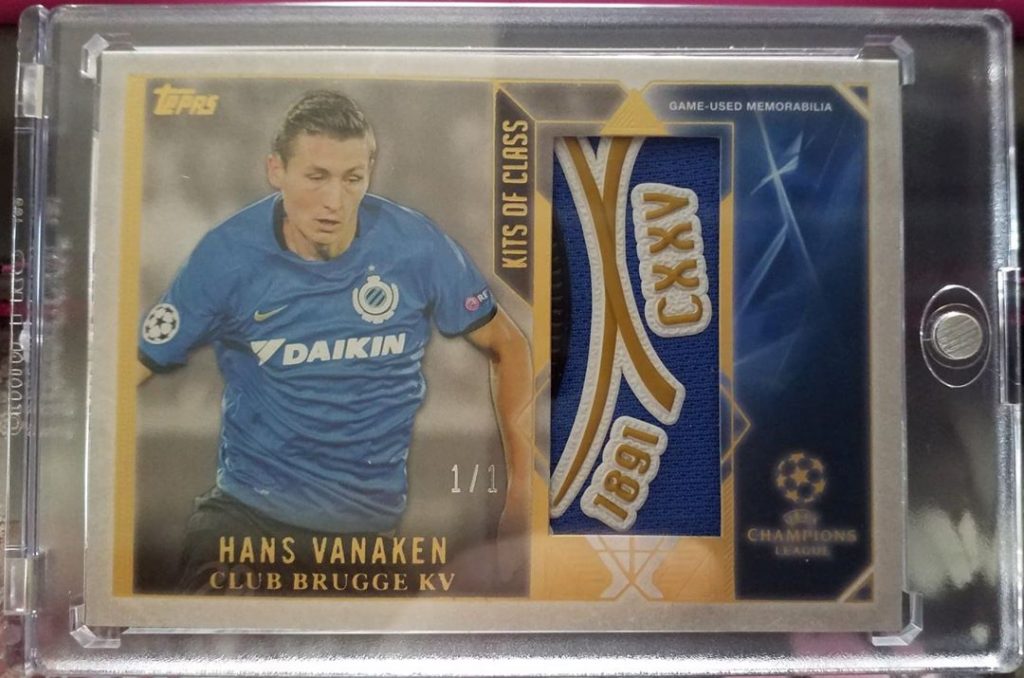 Fan de basket NBA depuis 1993-94. Grand fan de Shawn Kemp et Dan Majerle. Fan des San Antonio Spurs depuis l'arrivée de Tim Duncan en 1997 et beaucoup plus après la fin de carrière catastrophique de Shawn Kemp.
Fan de Football Américain depuis 2000 environ avec les New England Patriots de Tom Brady.
NBA Basket-ball fan since 1993-94. Huge fan of Shawn Kemp and Dan Majerle. San Antonio Spurs fan since Tim Duncan starting to play in 1997 and many more after the disastrous end of Shawn Kemp's career.
Football fan since nearly 2000, with the Tom Brady's New England Pariots.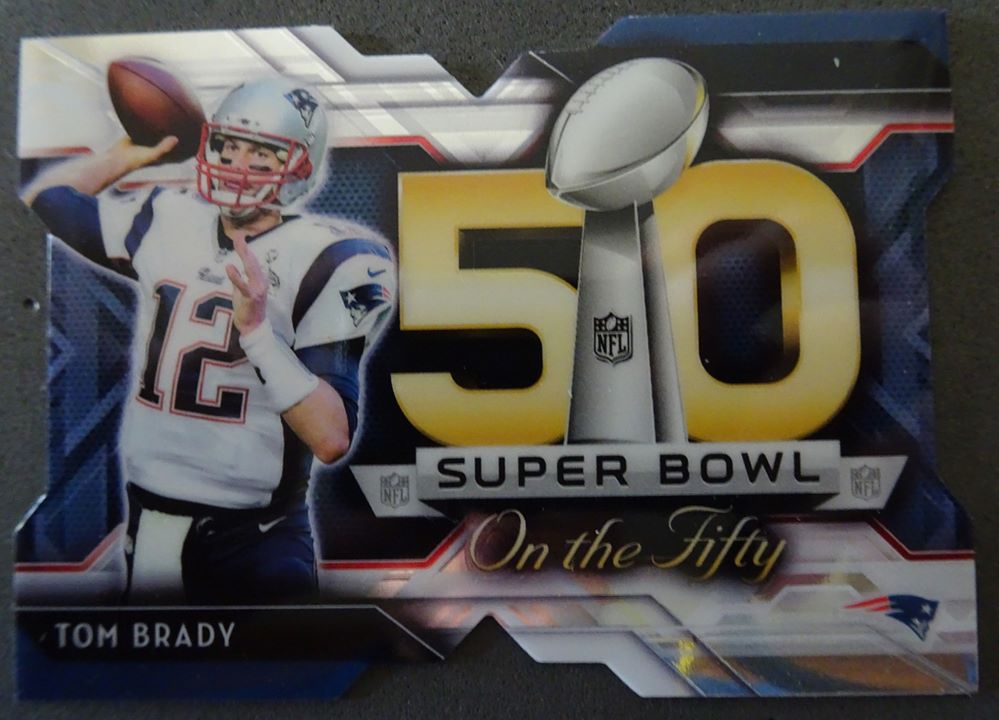 Je n'ai pas vraiment suivi la NHL, mais j'étais fan de Wayne Gretzky et des logos des Anaheim Mighty Ducks et des San José Sharks. Idem pour la MLB, j'ai un peu regardé les résultats des Cleveland Indians pour leur logo atypique (qui a fait débat au fil de l'histoire).
J'aime les voyages, le cinéma, les séries TV, les années 90, le Japon, …
J'ai été aux Etats-Unis pour la première fois en 2016 (voyage organisé de 15 jours dans l'ouest américain).
Première expérience sportive NBA en mars 2019 avec l'association française « Spurs Nation France » : voyage à San Antonio avec 3 matchs au programme ainsi que d'autres activités. J'ai visité Seattle après San Antonio, mon rêve depuis que j'ai découvert la NBA… visiter la ville des anciens Seattle Supersonics et faire un selfie devant la vieille salle Key Arena avant la rénovation. J'ai également assisté à un match de pré-saison MLB des Seattle Mariners. Je pars à nouveau à San Antonio avec la « Spurs Nation France » en mars 2020.
I did not really follow the NHL, but I was fan of Wayne Gretzky and logos of Amaheim Mighty Ducks and San José Sharks. The same for the MLB, I follow a little bit the results of the Cleveland Indians for their atypical logo (it was controversial throughout history).
I like travelling, cinema, TV series, 90's, Japan,…
I've been to the USA first in 2016 (travel organized for 15 days in West of the USA).
First NBA experience in march of 2019 with the French collective "Spurs Nation France": travel to San Antonio with 3 games and lots of activities. I've visited Seattle after San Antonio, my dream since I discovered the NBA…Visiting the town of the old Seattle SuperSonics and made a selfie in front of the old Key Arena before it would be renovated.
I also see a MLB preseason game of the Seattle Mariners.
I will go back to San Antonio with "Spurs Nations France in march 2020.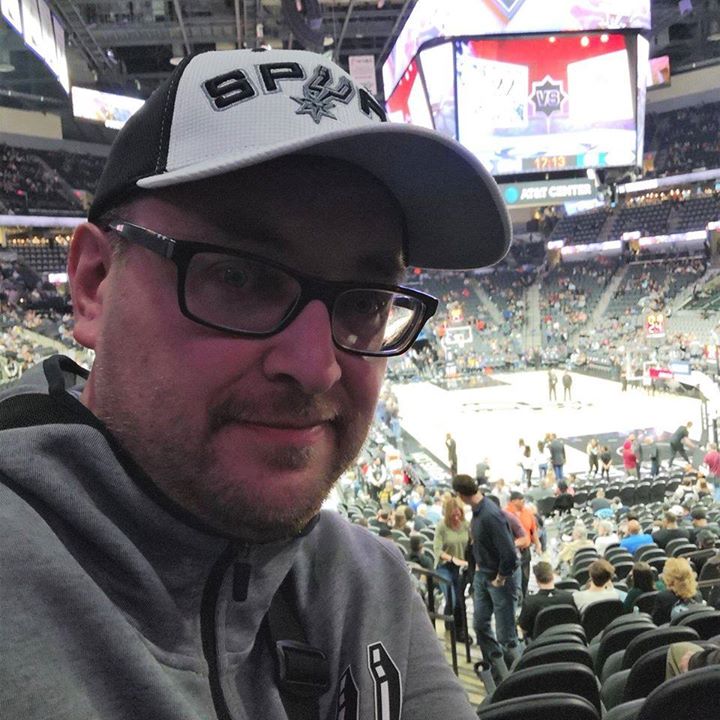 -Depuis quand collectionnes-tu et comment es-tu tombé dans le hobby? How long are you collecting? How do you start collecting?
Je collectionne depuis la saison 1993-94 avec des Upper Deck. Il y avait dans la ville à côté de la mienne, en Belgique, ce petit shop de sport US appelé « Start Up » qui vendait des vêtements, des cartes, … sur la NBA, NFL, MLB et NHL. J'ai commencé à acheter des cartes là-bas. Dans l'est de la Belgique c'était assez compliqué de trouver des cartes de basket. J'ai surtout collectionné les cartes NBA 1993-94 Upper Deck, et les 1994-95 Collector's Choice. J'ai un peu moins collectionné par la suite car peu d'argent pour le faire. Encore un peu sur 1995-96 et une bonne partie de la 1996-97 Fleer puis j'ai stoppé.
J'ai vraiment commencé à collectionner en juin 2007 quand j'ai découvert le forum français BTC. Là, j'y ai appris le hobby avec ces termes techniques. J'avais à l'époque une quarantaine de cartes sur Shawn Kemp et une dizaine de Dan Majerle plus d'innombrables autres joueurs avec quelques cartes. Je pensais ma collection bien fournie et j'ai réalisé que finalement je n'avais rien (rire). L'achat de mon premier Beckett Basketball Price Guide annuel version papier en 2007-08 (15th Edition avec en cover Allen Iverson aux Nuggets) m'a permis d'en apprendre beaucoup sur les cartes. Je garde précieusement ce Beckett qui regorge de détails et de descriptions des cartes. Ma collection de Shawn Kemp et Dan Majerle a vraiment décollé à ce moment-là. En 2020, je dois avoir dans les 1.400 cartes de Shawn Kemp et je viens de dépasser les 800 Dan Majerle.
I'm collecting since 1993-94 with Upper Deck cards. There was in a city near mine, in Belgium, a little shop of US Sports named "Start Up" selling clothes, cards,… of the NBA, the NFL, The MLB and the NHL. I started to buy cards in this shop. In the east of Belgium, it was hard to find basketball cards. I specially collected 1993-94 Upper deck, and the 1994-95 Collector's Choice. I started to collect less because I didn't have money for keep doing it. A little in 1995-96 and a big part of the 1996-97 Fleer and after I stopped.
I really started to collect since June of 2007 when I discovered the French forum BTC. With it, I learn hobby with its technical terms. At this time I used to have nearly 40 Shan Kemp cards and nearly 10 Dan Majerle cards and many more other players with some cards. I thought my collection was well stocked and I realized that I finally had nothing (laughs). Buying my first Beckett Basketball Price Guide paper annual version in 2007-08 (15Th edition with Nuggets Allen Iverson on the cover) make me learning a lot about cards. I keep it preciously because there a lot of details and descriptions of cards.
My Shawn Kemp and Dan Majerle collection really grew up at this moment. In 2020 I have nearly 1400 cards of Shawn Kemp and I've just passed the 800 for Dan Majerle.
-Te souviens-tu de ta toute première carte? Laquelle était-ce? Do you remember your first card? Which one was it?
Je ne me souviens plus exactement de la première carte tirée d'un paquet car je n'y connaissais rien en basket US à l'époque. C'était une 1993-94 Upper Deck (série 1 je pense). Je sais que j'ai découvert quelques équipes de l'époque, les Bulls, Hornets, Magic, Suns car ces équipes étaient représentées dans le magasin de sport US qui m'a fait découvrir les cartes. J'ai toujours les vêtements NBA que j'ai acheté à l'époque.
I do not remember exactly the first card I picked of a pack because I didn't know anything in US basketball at this time. It was an 1993-94 Upper Deck (Serie One I think). I know I've discovered some teams at this time, the Bulls, the Hornets, The Magic, The Suns because this teams were shown in the US sports store whom make me discovered the cards. I still have the NBA clothes I bought at this time.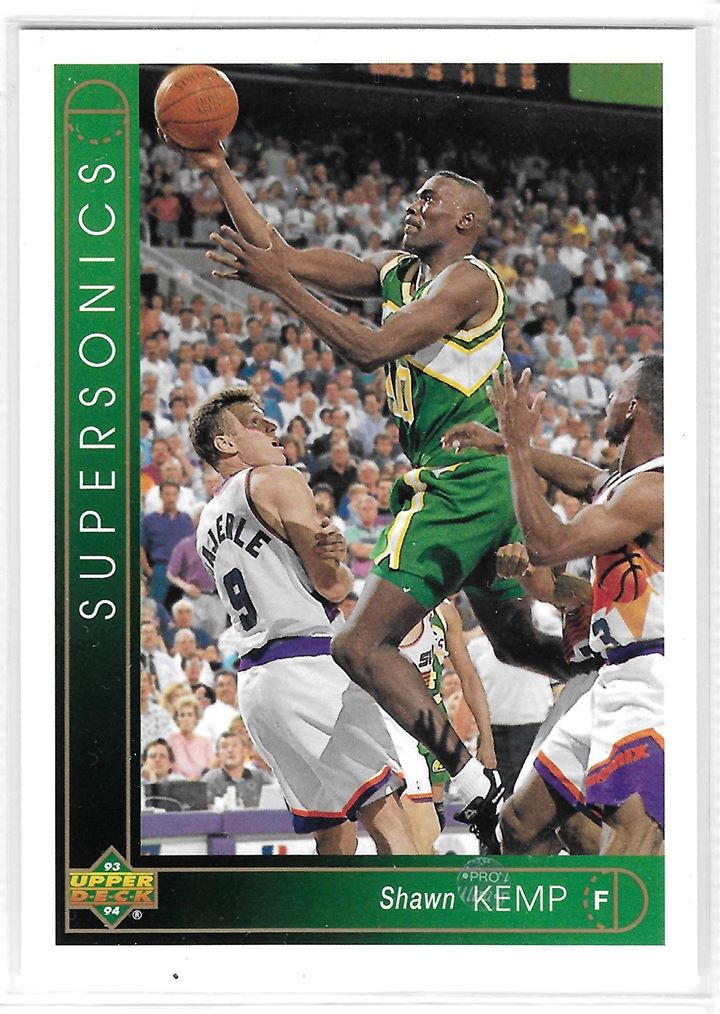 -Quels sports, quelles cartes et/ou collections recherches-tu? What kind of sports, what kind of cards or collections are you looking for?
Je collectionne principalement les cartes NBA. J'ai quelques cartes NFL des New England Patriots mais rien d'exceptionnel.
1) Je recherche prioritairement toutes cartes NBA de Shawn Kemp et Dan Majerle.
2) Je collectionne également les cartes WNBA de :
– Becky Hammon (assistante-coach actuellement aux San Antonio Spurs)
– Ann Wauters (joueuse belge anciennement en WNBA et a également évolué en France)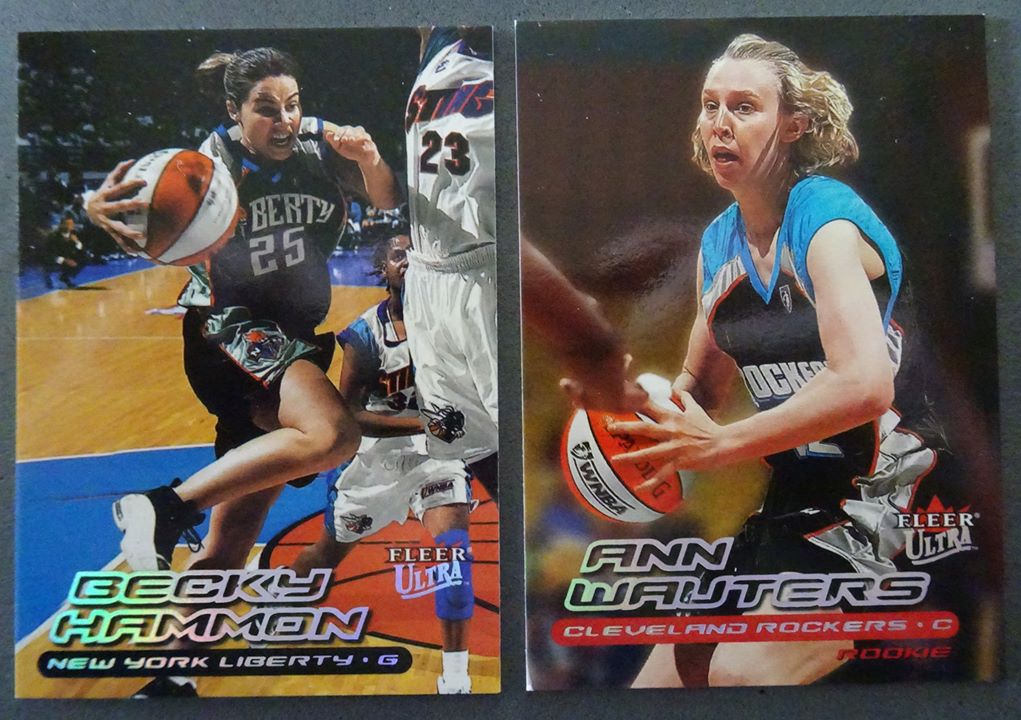 – Emma Meesseman (joueuse belge qui vient de remporter le titre et le MVP avec les Washington Mystics)
3) Je collectionne les belles cartes des San Antonio Spurs selon mes envies. Je suis actuellement fan du jeune Derrick White.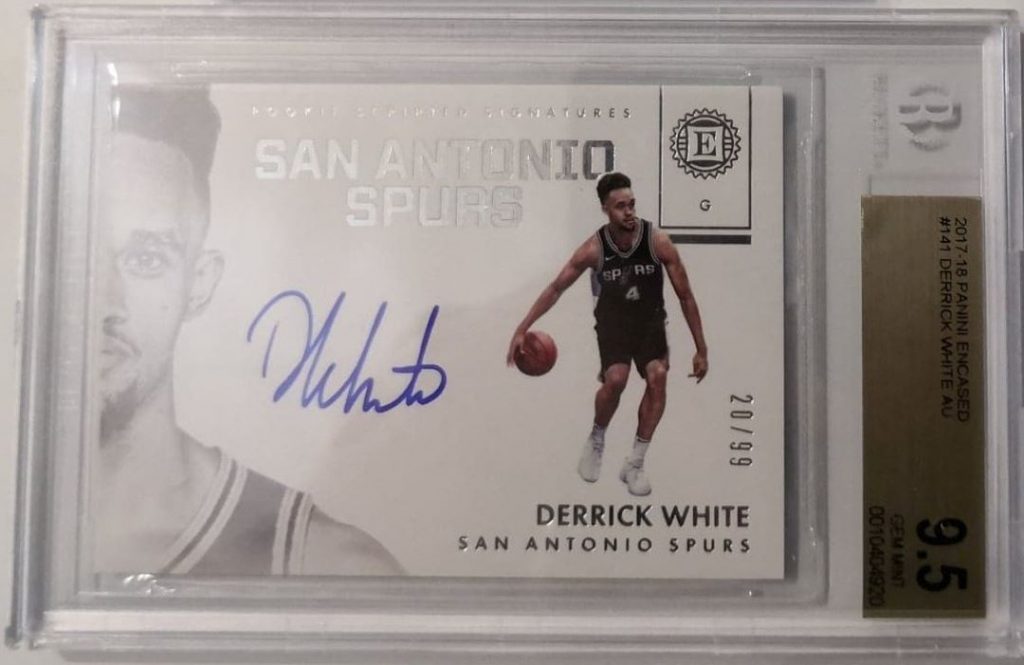 I collect mainly NBA cards. I have a few of NFL cards of the New England Pariots but nothing extraordinary.
1) I'm looking for all NBA cards of Shawn Kemp and Dan Majerle
2) I'm also collecting WBNA cards of:
-Becky Hammon (Assitant coach of the San Antonio Spurs right now)
-Ann Wauters (Belgian player who played in the WNBA and in France)
-Emma Meeseman (Belgian player who won the WNBA title and she was the MVP with de Washington Mystics)
3- I'm collecting beautiful cards of the San Antonio Spurs according to my desires. Actually, I really like the young guard Derrick White.
-Quelle est la plus belle carte de ta collection? What's your most beautiful card in your collection?
Shawn Kemp : 1996-97 UD3 Court Commemorative Autographs C4 Shawn Kemp (wood card)
Dan Majerle : 2014-15 Panini National Treasures NBA Game Gear Duals Prime Laundry Tags GGDDM Dan Majerle 3/5
-Quel est ton prochain achat? What's your next purchase?
J'achète beaucoup sur Ebay, COMC, Beckett donc pas spécialement de prochain achat particulier. Je cherche particulièrement toutes les cartes nineties manquantes à ma PC.
I buy a lot on Ebay, COMC, Beckett, so no specific next purchase. I'm specially looking for all the missing 90's cards of my PC.
-Quel est ton budget mensuel? What's your monthly budget?
Cela dépend des mois mais j'ai un gros pic d'achats depuis 2-3 ans.
It depends on the months but I have a big spike in purchases for 2-3 years.
-Quelle est la carte de tes rêves? What's your dream card?
Pas spécialement des cartes chères ou 1/1 mais ces 2 cartes ci-dessous :
Shawn Kemp : jamais vue… 1991 Star Pics Autographs 50 Shawn Kemp FLB
Dan Majerle : je ne sais pas si cette error card existe réellement, si elle a existé ou si ceux qui l'ont eue la possède toujours 1990-91 Fleer 150A Dan Majerle ERR/(Award in 1988; three-time selection) mais elle est introuvable. J'ai dernièrement trouvé un site internet qui parlait de cette carte et tout le monde se demandait si elle avait vraiment existé. J'ai posé la question au site Beckett Online qui m'a répondu qu'elle existait dans la checklist (répondre par une non-réponse… rire)
Sinon je recherche toutes autres cartes rares des 90ies sur Shawn Kemp et Dan Majerle qu'il est maintenant difficile de trouver, qu'on trouvait en carte promo ou dans des boîtes de céréales ou très peu sorties comme par exemple les 1991-92 Fleer 3D Acrylic, 1993-94 Hoops Gold Medal Bread, 1993-94 Upper Deck Golden Grahams, les cartes en langues étrangères (Françaises, Allemandes, Espagnoles, Italiennes, Japonaises, Portugaises, Nord-Européennes, etc…). J'aime tout ce qui sort de l'ordinaire et principalement des années 90.
Not specially expensive cards or One of One but this two cards bellow :
Shawn Kemp : never seen… 1991 Star Pics Autographs 50 Shawn Kemp FLB
Dan Majerle : I don't know if this error card really, if it's was real or if the one who got it still have it.1990-91 Fleer 150A Dan Majerle ERR/(Award in 1988; three-time selection) but it 's nowhere to be found. I recently found a website that talked about this card and everyone was wondering if it really existed. I asked the question on the Beckett Online and I was told that it existed in the checklist (answer with non-response… laugh).
Otherwise I search for any other rare cards of the 90's of Shawn Kemp and Dan Majerle that it is now difficult to find, whether found in promo cards or in cereal boxes or very few exits like for example the 1991-92 Fleer 3D Acrylic, 1993-94 Hoops Gold Medal Bread, 1993-94 Upper Deck Golden Grahams, cards in foreign languages (French, German, Spanish, Italian, Japanese, Portuguese, North European, etc.). I like anything out of the ordinary and mostly from the 90's.
-Quel(s) conseil(s) donnerais-tu à un débutant? Aurais-tu un bon plan à lui donner? Have you an advice to a beginner? Have you a good hobby plan?
Ne pas vouloir se lancer trop vite dans des achats (merci Panini). Lire un peu partout les pages parlant du hobby et de l'histoire du hobby, les vidéos explicatives. La base pour moi c'est vraiment les nineties mais Panini a changé la donne. Vraiment se mettre à jour si on a connu les cartes de années 90 et que l'on recommence des années après.
Don't want to get too fast into shopping (thanks Panini). Read the pages about the hobby and the history of the hobby, the explanatory videos. The basis for me is really the 90's but Panini changed the game. Really get up to date if you've known the cards of the 90's and you start again years later.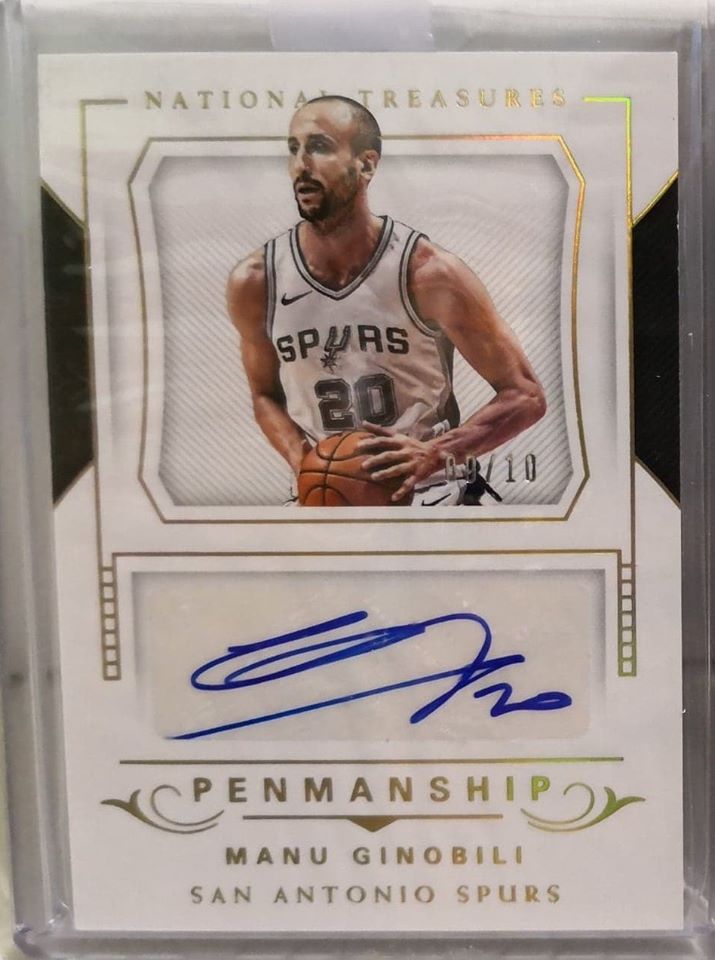 -Quelle est ta vision du hobby actuellement ? As-tu des anecdotes sympas ou non depuis que tu collectionnes ? Que souhaites-tu développer dans ce monde "fermé" en France et en Europe ? What's your actual hobby's vision? Have you got fun facts since you're collecting? What would you want to see growing up in this "closed" world in France and Europe?
Le monopole NBA de Panini a tout bouleversé et tout part dans tous les sens. La loi de l'offre et de la demande devient la règle et les cotations Beckett perdent de leur importance (c'est une base mais sans plus vraiment d'impact) du moins pour le basket-ball. Je n'y connais rien en NHL, NFL ou MLB à ce sujet. Le hobby est devenu une entreprise à $$$$ et une bataille entre les US, les Sud-Américains et les Asiatiques, … L'amitié reste dans des niches selon les régions et je suis content que certains amis de l'époque BTC et plus récente soient toujours là et que l'on puisse toujours compter sur eux. C'est dommage d'avoir perdu ce côté amical car maintenant les ventes ont pris la première place dans quasiment tout le hobby. C'est par contre très compliqué avec les achats aux USA, les droits de douane, les taxes entre Etats américains, les frais de port pour l'Europe, les mailbox pour stocker les cartes et diminuer les frais de port, … Les réseaux sociaux changent la donne maintenant car on trouve des cartes sportives partout avec de plus en plus de vendeurs sans scrupules.
Une anecdote négative : le collectionneur qui m'a beaucoup appris en me montrant le forum BTC est parti un jour avec une 1/1 d'un joueur que je collectionnais. Je ne l'ai plus jamais revu sur le forum après cela et la carte non plus.
Une anecdote positive : vers 2007-08 j'ai racheté la collection Shawn Kemp d'un Américain. Je me disais à l'époque que pour cette collection c'était dépenser beaucoup d'argent (entre $120 et 140). Au final, quand je vois les merveilles que j'ai reçues je n'ai quasiment rien payé du tout au final et je le réalise des années après. Par contre la douane m'est tombée dessus cette fois-là (rire).
Panini's NBA monopoly has turned everything upside down and everything is going in every direction. The law of supply and demand becomes the rule and the Beckett quotations lose their importance (it is a base but without more really impact) at least for basketball. I don't know anything about NHL, NFL or MLB. The hobby has become a $$$$ company and a battle between the US, South Americans and Asians, … Friendship remains in niches according to the regions and I am glad that some friends of the BTC era and more recent are still there and that we can always count on them. It's a shame to have lost this friendly side because now sales have taken first place in almost all hobby. However, It is very complicated with purchases in the USA, customs duties, taxes between US states, shipping costs for Europe, mailboxes to store cards and reduce shipping costs, etc. Social networks are changing the game now because we find sports cards everywhere with more and more unscrupulous sellers.
A negative anecdote: the collector who taught me a lot by showing me the BTC forum left one day with a 1/1 of a player I collected. I never saw him again on the forum after that and neither did the card.

A positive anecdote: around 2007-08 I bought the Shawn Kemp collection from an American. I told myself at the time that for this collection it was spending a lot of money (between $120 and $140). In the end, when I see the wonders I have received I have paid almost nothing at all and I realize it years later. On the other hand the customs came upon me that time (laughs).
Un grand Merci à Michaël Poncette pour avoir répondu à nos questions le 27/01/2020.
A great thank you to Michaël Poncette for answering in 2020/01/27.
N'hésitez pas à partager cet article et à le commenter pour donner votre avis. Vous pouvez également vous abonner à nos pages Facebook et Twitter, à la chaîne Youtube de US Sports Fans Cards, mais aussi contribuer en partageant les articles et/ou en filmant vos ouvertures de boxes ou vos collections personnelles (contactez-nous pour plus d'information). US Sports Fans Cards n'existe que grâce à ses contributeurs, on compte sur vous pour faire vivre notre passion!
You can share and comment this article for knowing your feelings. You can follow us on Facebook, Twitter and Youtube. You can also contribute in sharing articles, filming cards and open boxes (contact us for more informations). US Sports Fans Cards only exist with your contributions, we're relying on you to make our passion living!