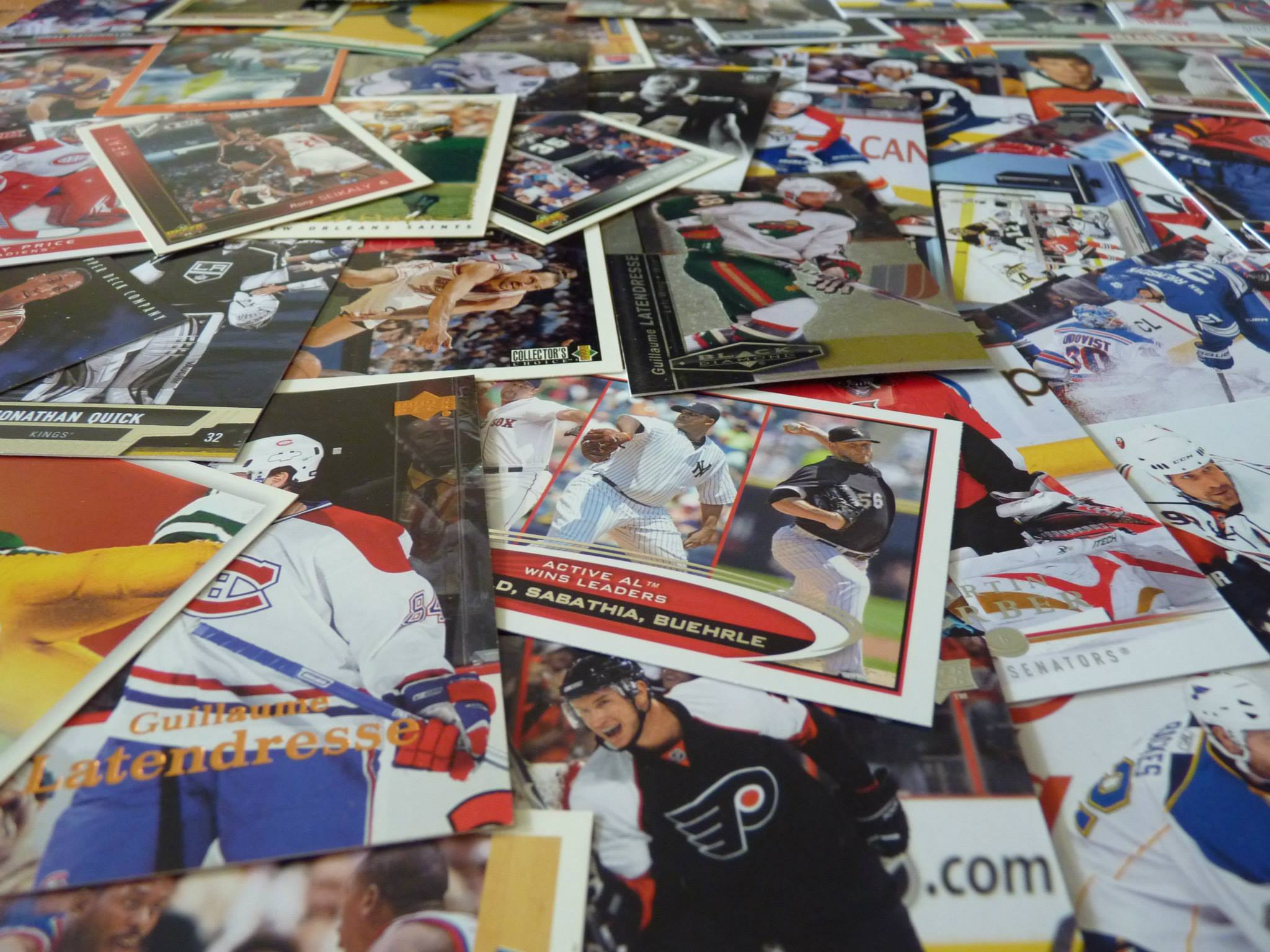 Bonjour chers lecteurs,
Nous allons vous présenter régulièrement l'un d'entre vous. Celui-ci aura la parole dans cette interview. Aujourd'hui, Jean-Baptiste qui nous parle des cartes et du "home made".
Dear readers,
Frequently we'll present you a collector like you. He will speak about hobby in this interview. Today, it's Jean-Baptiste speaking about cards and hom made.
Peux tu te presenter en quelques mots ? Can you introduce yourself in a few words ?
Je m'appelle Jean-Baptiste GAUDIN et j'ai 41 ans. Je suis marié, j'ai deux enfants et je suis ingénieur en informatique. Je suis un fan de sport en général (foot et surtout basket).
My name is Jean-Baptiste GAUDIN and I am 41 years old. I am married, I have two children and I am a computer engineer. I am a fan of sports in general (football and especially basketball).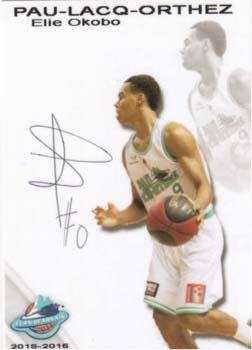 D'où vient ta passion pour le hobby ? Where does your passion for the hobby come from ?
Je suis originaire des Landes (à 30 min d'Orthez). Il faut savoir que chaque village dans ce département a une salle de basket. C'est un vivier énorme où le basket est sport numéro 1. La Dream Team en 92 a également fait naître en moi une passion pour la NBA et Michael Jordan (je sais je ne suis pas très original). Les cartes vendues dans les bureaux de tabac à cette époque (les fameuses Upper deck 92-93) m'ont vraiment fait kiffer les collections de trading cards. J'avais laissé tomber le Hobby en 97 lorsque les cartes vendues en France ont cessé par manque de temps, de possibilité de partage (il n'y avait pas encore de communauté comme maintenant). Mais à cette époque j'avais pu avoir mes premières cartes autographiées notamment une Fleer 94-95 signée par Muresan. Ensuite je suis tombé au chômage et en défaisant quelques cartons pour du rangement je suis tombé sur ma collection de cartes. En 2001, j'ai fait quelques recherches pour voir si ça valait quelques choses et je suis tombé sur BTC ( http://www.basket-cards.com ) aka la communauté des trading cards en France. Je me suis mis à collectionner les cartes sur les Bulls (reg et autos), sur les anciens joueurs de Pau-Orthez, Rigaudeau, Diaw, Funderburke et Muresan. La passion du TTM m'est venue après vers 2006-2007. Une petite partie des membres de BTC faisaient du TTM avec des cartes achetées. N'ayant pas pu faire une section consacrée au TTM sur BTC, j'ai fondé basket Autographs ( http://www.basket-autos ) qui est une petite communauté sur les autographes (In Person, TTM, autos officiels…Sur le basket mais pas que).
I am from the Landes (30 minutes from Orthez). You should know that each village in this department has a basketball hall. It's a huge pool where basketball is the number 1 sport. The dream team in 1992 also gave birth to a passion for the NBA and Michael Jordan (I know I'm not very original). The cards sold in offices tobacco at that time (the famous Upper deck 92-93) really made me love trading card collections. I had dropped the Hobby in 97 when the cards sold in France stopped for lack of time, possibility of sharing (there was not yet a community like now). My at that time I had my first autographed cards including a Fleer 94-95 signed by Muresan. Then I fell in unemployment and unpacking some boxes for storage I came across my collection of cards. In 2001, I did some research to see if it was worth a few things and I came across BTC (http://www.basket-cards.com) aka the trading card community in France. I started to collect the cards on the Bulls (reg and cars), on the former players from Pau-Orthez, Rigaudeau, Diaw, Funderburke and Muresan. The passion for TTM came to me after around 2006-2007. A small part of BTC members did TTM with purchased cards. Not having been able to do a section devoted to TTM on BTC, I founded basket Autographs (http://www.basket-autos.fr) which is a small community on autographs (In Person, TTM, official cars … on basketball but not only).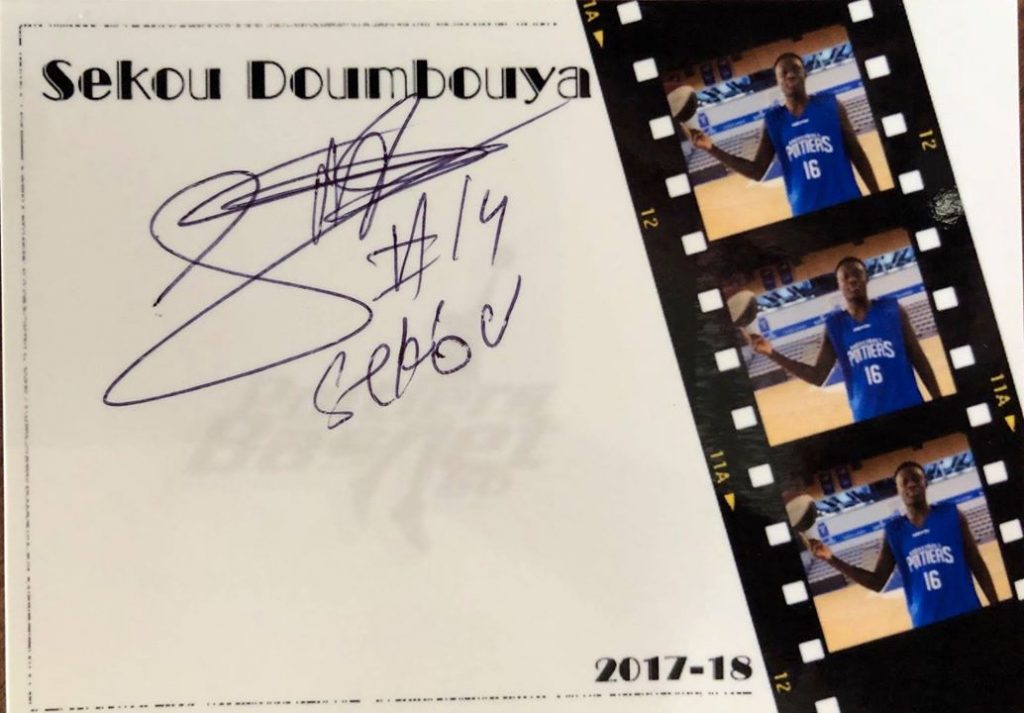 Pourquoi avoir voulu faire du Home Made ? Why did you want to make Home Made ?
Comme de nombreux joueurs qui sont des cibles pour ma collection d'autographes n'ont pas de cartes, je me suis lancé dans le grand bain ! J'ai pu ainsi obtenir de nombreux joueurs en support trading card !
Since many players who are targets for my collection of autographs do not have cards, I got into it! I was able to get many players in trading card support!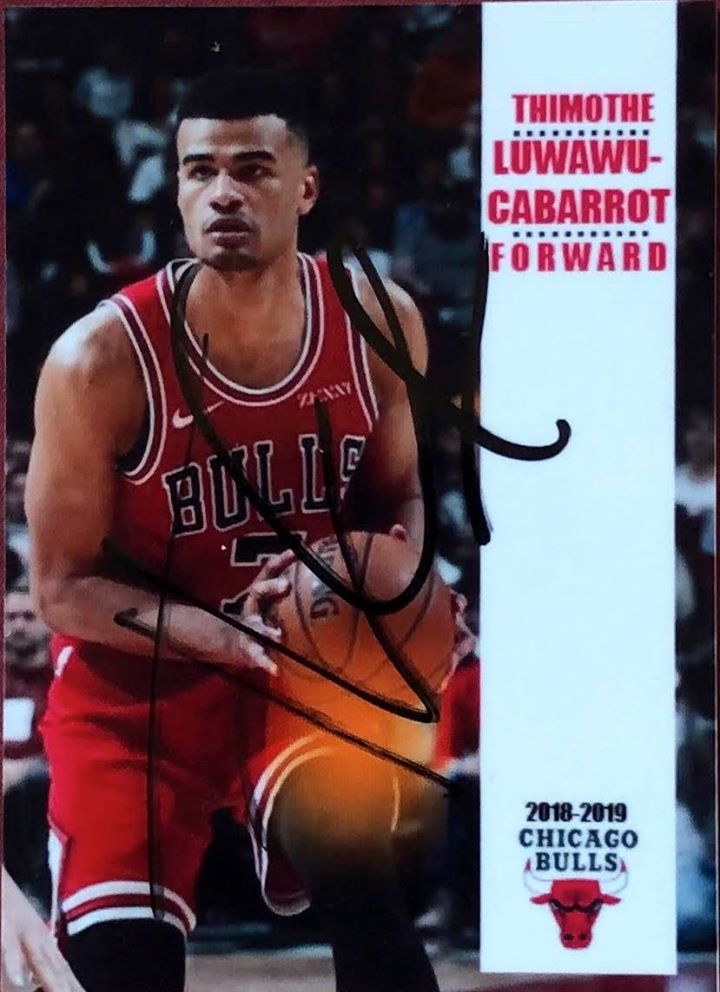 Comment procèdes-tu ? How do you do it ?
J'utilise Photoshop. Je me suis formé sur le tas. D'abord en copiant les autres et à l'aide de tutos sur le net. J'ai investi dans une imprimante jet d'encre plutôt haut de gamme et du papier photo épais (280 gr/m2). Une masicoteuse pour couper les bords droits. Et le tour est joué.
I use Photoshop. I trained on the job. First by copying the others and using tutorials on the net. I invested in a rather high-end inkjet printer and thick photo paper (280 gr / m2). A masking machine to cut the straight edges. And it's ok.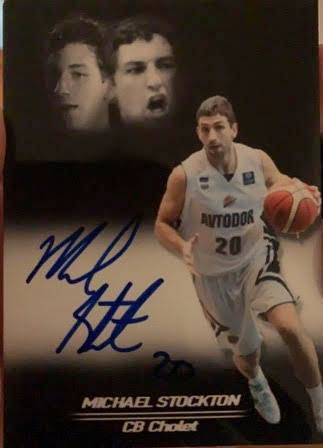 As tu beaucoup de demande d'ami collectionneur ? Do you have a lot of requests for a collector friend ?
Oui j'ai quelques demandes mais je collabore principalement avec 3-4 potes max. Quand ils ont des besoins en cartes home made, je leur en fait en deux exemplaires. Ils les font signer et ils m'en renvoie un exemplaire.
Yes I have some requests but I mainly collaborate with 3-4 friends max. When they have needs for home made cards, I give them two copies. They have them signed and they send me a copy.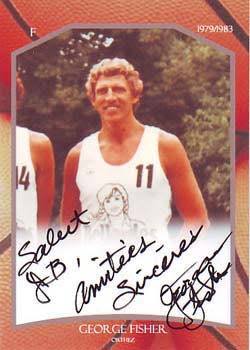 Quelles sont tes futurs projets/envies dans le domaine ? What are your future projects / desires in the field ?
Pour le moment, je complète ma collection (Bulls, Orthez et joueurs LNB/NBA). Je fais en fonction des opportunités qui se présentes. Je tiens à faire une collection par an. Je les nomme les "nishi cards" (nishi étant mon pseudo dans le hobby). Ainsi je sais quand je les ai éditées quand je les classe dans ma collection. On voit mes progrès sur photoshop comme cela 🙂
For the moment, I complete my collection (Bulls, Orthez and LNB / NBA players). I do according to the opportunities that arise. I like to make a collection a year. I call them "nishi cards" (nishi being my nickname in the hobby). So I know when I edited them when I classify them in my collection. You can see my progress on photoshop like this 🙂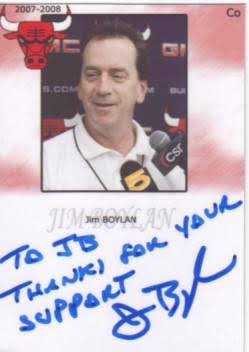 Les collectionneurs peuvent ils te contacter pour avoir des cartes de leur choix ? Si oui, peux tu nous dire comment ? Can collectors contact you to have cards of their choice ? If yes, can you tell us how ?
Oui, via ma page Facebook https://www.facebook.com/NishiMemorabilia/ ou Twitter (@nishi33) , sur BTC ou sur basket-autos.fr (pseudo nishi sur ces deux forums)
Yes, via my Facebook page https://www.facebook.com/NishiMemorabilia/ or twitter (@ nishi33), on BTC or on basket-autos.fr (nickname nishi on these two forums)
D'où te vient ton inspiration ? Where does your inspiration come from ?
J'ai pas mal copié les collections officielles (Upper Deck, Fleer…). Maintenant, j'essaye de voler de mes propres ailes. Ça dépend des années et du temps que j'ai à consacrer au hobby.
I copied the official collections a lot (Upper Deck, Fleer …). Now I try to stand on my own two feet. It depends on the years and the time I have to devote to the hobby.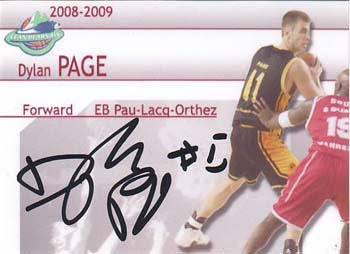 Un grand Merci à Jean-Baptiste pour avoir répondu à nos questions.
A really thank you to Jean-Baptiste for answering.
N'hésitez pas à partager cet article et à le commenter pour donner votre avis. Vous pouvez également vous abonner à nos pages Facebook et Twitter, à la chaîne Youtube de US Sports Fans Cards, mais aussi contribuer en partageant les articles et/ou en filmant vos ouvertures de boxes ou vos collections personnelles (contactez-nous pour plus d'information). US Sports Fans Cards n'existe que grâce à ses contributeurs, on compte sur vous pour faire vivre notre passion!
You can share and comment this article for knowing your feelings. You can follow us on Facebook, Twitter and Youtube. You can also contribute in sharing articles, filming cards and open boxes (contact us for more informations). US Sports Fans Cards only exist with your contributions, we're relying on you to make our passion living!