De nombreux collectionneurs débutants se posent des questions sur le hobby, et l'une des plus fréquente est la différence entre les Hobby Box, Retail et Blaster Box. Nous allons tout vous expliquer.
Many novice collectors ask questions about the hobby, and one of the most common is the difference between Hobby Box, Retail and Blaster Box. We will explain everything to you.
Plusieurs éléments différencient ces trois boites : le prix, la composition et la présentation.
Several elements differentiate these three boxes: the price, the composition and the presentation.
Blaster Box et Retail Box
Pourquoi regrouper les deux types de boites ? Tout simplement car il s'agit des mêmes à une différence près : la présentation. Une retail box est destinée à la base à la vente au détail. Les box sont présentés en magasin ouvertes avec la possibilité d'acheter uniquement des paquets. Les Blasters box quant à eux sont vendues sous film, scellées par le fabriquant (Panini, Topps, etc…). Très souvent vous les retrouvez aux US dans des supermarchés de type « Target ».
Why combine the two types of boxes? Simply because it is the same with one difference: the presentation. A retail box is intended for the retail base. Boxes are presented in open stores with the possibility of buying only packages. Blasters box are sold under film, sealed by the manufacturer (Panini, Topps, etc …). Very often you find them in the US in supermarkets (Target…)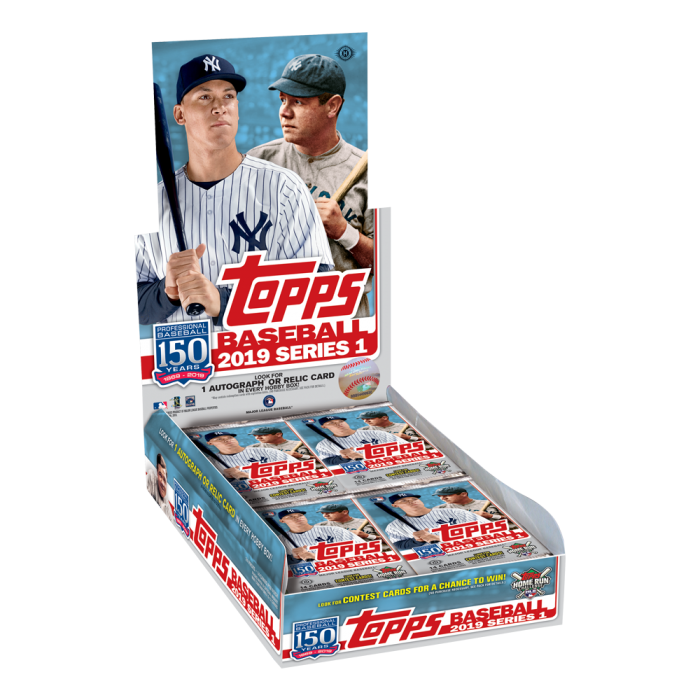 Retail Box
Le prix de ses boites sont variables mais stables. En général, vous les trouvez à 9,99 dollars, 19,99 dollars et 29,99 dollars. Pour les paquets (retail), les prix sont variables en fonction du vendeur.
The price of his boxes are variable but stable. In general, you find them at $ 9.99, $ 19.99 and $ 29.99. For retail packages, prices are variable depending on the seller.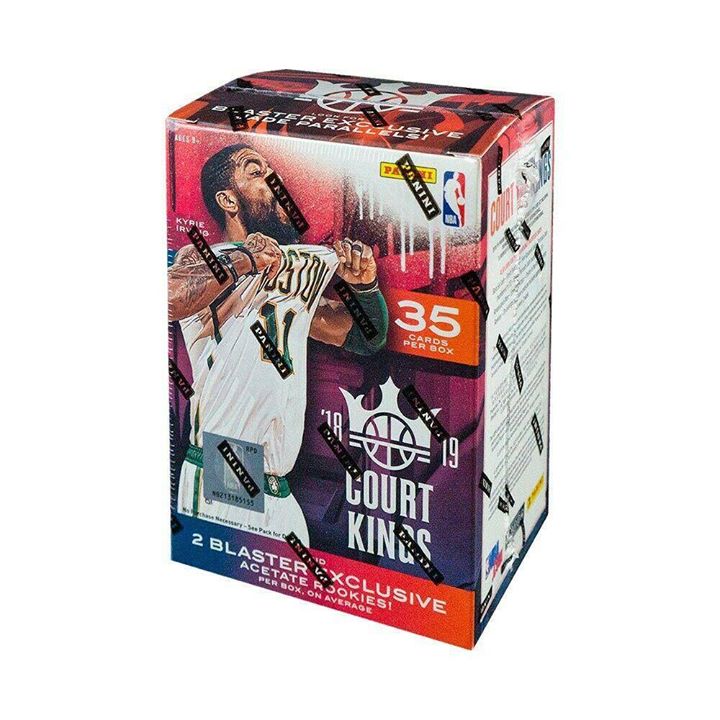 Blaster Box
La composition des boites ou paquets est moins généreuses en Hits que pour les Hobby Box. Il s'agit plus d'entrée de gamme et c'est idéal pour débuter ou découvrir une marque. Souvent, les Blasters ont un paquet ou quelques cartes supplémentaires ou différentes que dans les retails. Il arrive aussi que ces boites soient composées exclusivement pour des enseignes de distribution avec des cartes que vous trouverez uniquement dans tel ou tel magasin. Faites donc attention lors de vos achats.
The composition of boxes or packages is less generous in Hits than for Hobby Boxes. This is more entry-level and it's ideal for starting or discovering a brand. Often, Blasters have a package or some extra or different cards than in the retails. It also happens that these boxes are composed exclusively for retail signs with cards that you will find only in this or that store. So be careful when shopping.
Hobby Box
Ces boites sont le graal des collectionneurs. Evidemment, si votre budget le permet, vous vous dirigerez en priorité vers ce type de produit. Ils sont vendus le plus souvent par des vendeurs spécialisés à des prix bien plus élevés que les autres types de boite. Ces prix sont extrêmement variables en fonction des collections jusqu'à aller dans le très haut de gamme.
These boxes are the grail of collectors. Of course, if your budget allows, you will go first to this type of product. They are sold most often by specialized sellers at prices much higher than other types of box. These prices are extremely variable depending on the collections until going into the very high end.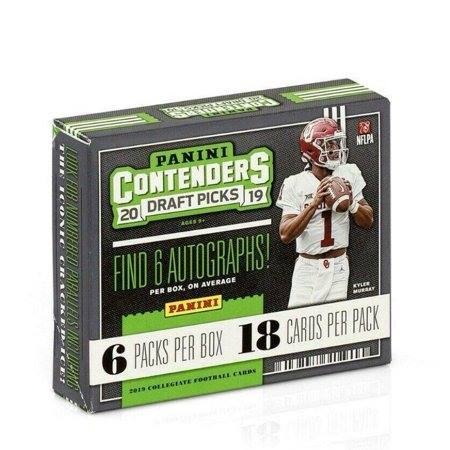 Hobby Box
Leur composition est la plus généreuse. Vous aurez un maximum de Hit (Autographes, Memorabilias, Inserts, cartes numérotés, etc…) et souvent beaucoup de set non disponible dans les autres types de boite. Elles sont orientées essentiellement pour la collection (d'où le nom).
Their composition is the most generous. You will have a maximum of Hit (Autographs, Memorabilias, Inserts, numbered cards, etc …) and often a lot of set not available in the other types of box. They are oriented mainly for the collection.
La présentation des « Hobby » est uniquement en box ou en case (carton de plusieurs boites). Attention aux revendeurs de pack qui auront la facilité de vous faire vendre du Retail pour du Hobby. En général, il est conseillé soit de les prendre via des breaks ou directement chez les revendeurs spécialisés.
The presentation of "Hobby" is only in box or case. Beware of pack dealers who will be able to sell you Retail for Hobby. In general, it is advisable to take them via breaks or directly to specialized dealers.
Pour vos futurs achats il faut donc faire attention aux types de boite souhaités, à votre budget et aux sets que vous recherchez. Avec tous ces éléments, à vous de jouer…
For your future purchases, you must pay attention to the types of boxes you want, your budget and the sets you are looking for. With all these elements, it's up to you to play …
Article écrit par Benjitto – Collection de cartes de sports US
Article written by Benjitto – Collection de cartes de sports US
N'hésitez pas à partager cet article et à le commenter pour donner votre avis. Vous pouvez également vous abonner à nos pages Facebook et Twitter, à la chaîne Youtube de US Sports Fans Cards, mais aussi contribuer en partageant les articles et/ou en filmant vos ouvertures de boxes ou vos collections personnelles (contactez-nous pour plus d'information). US Sports Fans Cards n'existe que grâce à ses contributeurs, on compte sur vous pour faire vivre notre passion !
You can share and comment this article for knowing your feelings. You can follow us on Facebook, Twitter and Youtube. You can also contribute in sharing articles, filming cards and open boxes (contact us for more informations). US Sports Fans Cards exist only with your contributions, we're relying on you to make our passion living!